Barakah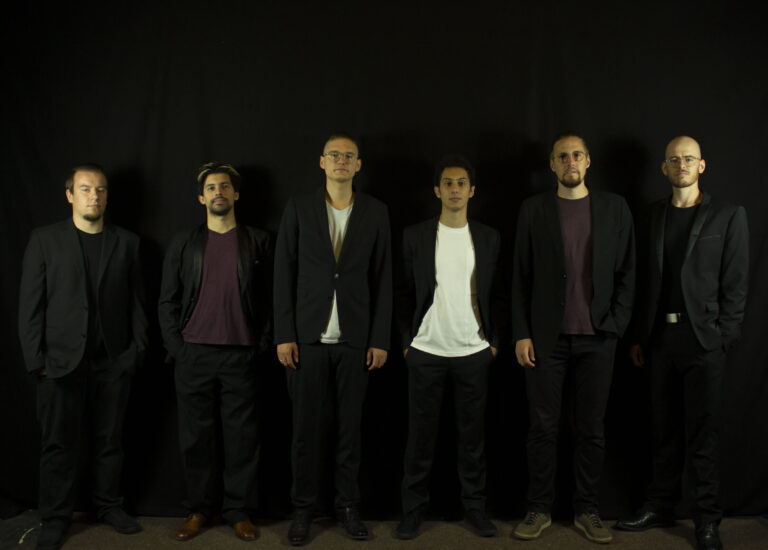 Searching for a unique sound the band Barakah keep their eyes and ears opens. Arising from the Jazz-Sector Barakah is enriching its Music with a variety of stylistic influences from around the world with no hesitation. Yet the band has managed to preserve a certain openness for musical styles like Hip-Hop, Funk, Rock and Metal and to artistically interweave these styles in their Repertoire with elements of North African Gnawa Music and Latin American Rhythms.
The musically diverse Components are skillfully merged into an energetic and impulsive Aesthetic. With all that comes a great joy in improvising and also a slope to experimental concepts is founded. In the spring of 2020 the band was able to tour Morocco, playing concerts in Rabat, El Jadida, Tetouan, Fes, Meknes, Casablanca and Tangier. In October 2020 the debut-album "Page Zero" was released. In March 2022 Barakah released their Album Koyo in cooperation with Jive Music
Koyo
Second Studio Album
Barakah is a young, up-and-coming world jazz group operating from Vienna. Concentrated talent and perfect skills on the instruments are the basic requirements for the musicians. The inspiration for this concept album was taken from the imaginative story of Koyo: The Koyo, originating from North African spirituality, leaves his homeland with the desire to discover the world. He wanders without belongings, through many countries, into a new country unknown to him. There he is confronted with a society and a way of life that is fundamentally different from the one he is familiar with.
Despite financial strugglings, he uses his music and spirituality to navigate his way through this strange world, in hopes of building a dignified life for himself. Emerging from the jazz sector, Barakah enriches his music with a variety of stylistic influences from all over the world and a certain openness to music styles such as hip-hop, funk, rock and metal. These are artistically interwoven with elements of North African Gnawa music and Latin American rhythms.